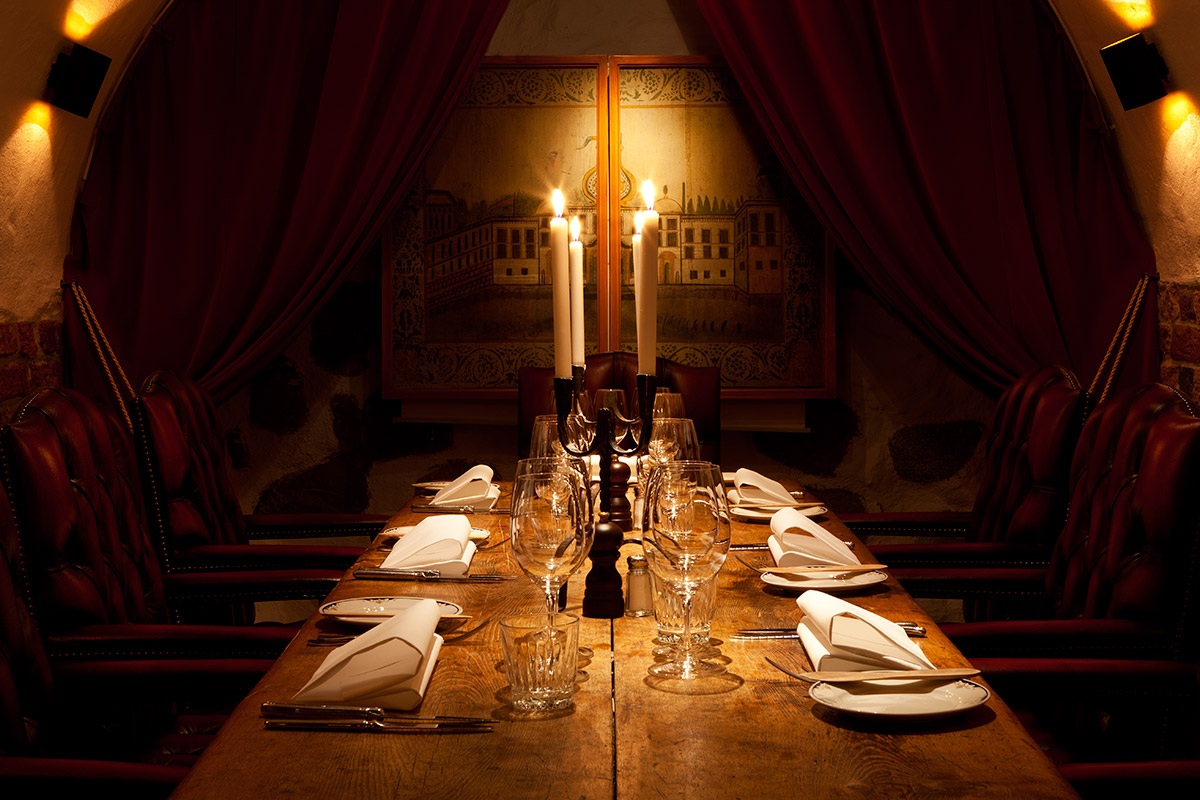 Gråmunketornet
Our atmospheric vault from the 17th century is named after one of the towers that formed part of the oldest medieval city wall in Stockholm. Leijontornet was another.
The room is ideal for board meetings, which easily can be combined with Djuret's dinner or an exclusive wine tasting.
Facts about Gråmunketornet
Floor plan
Booking
Call us on 08–506 400 20 or email [email protected] to book!
Images