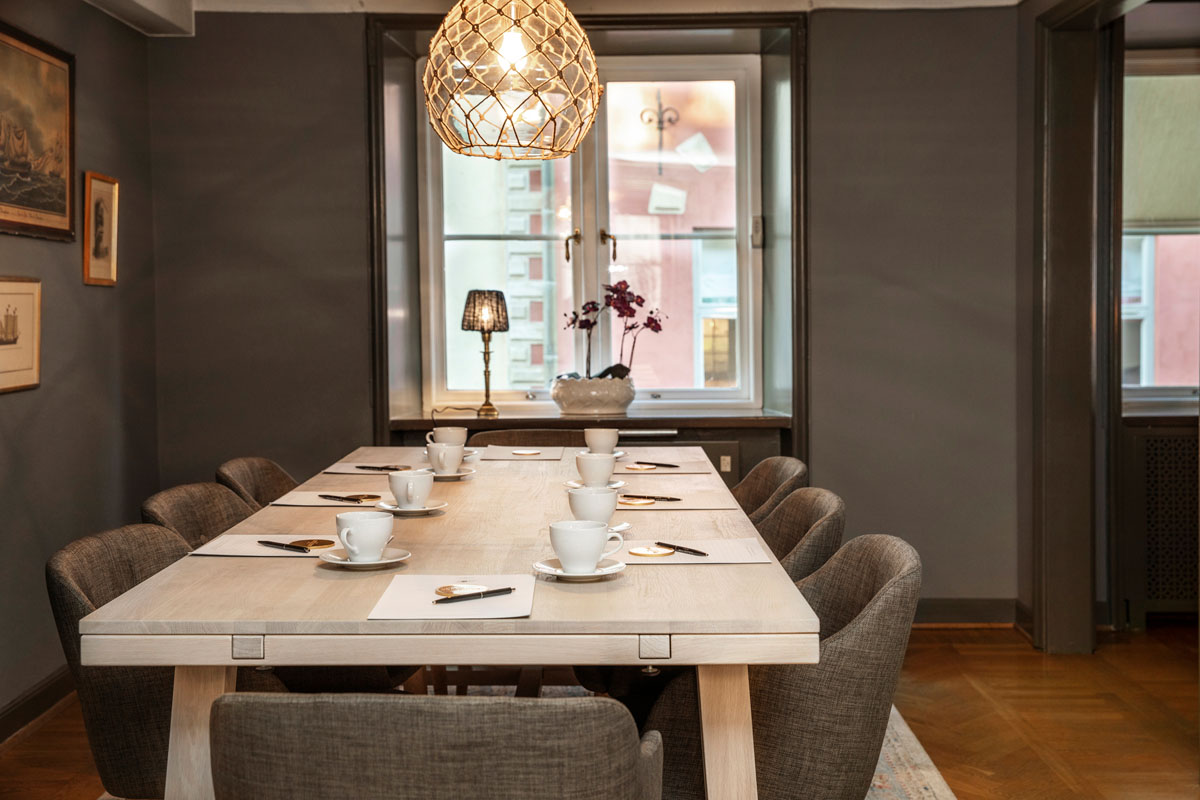 The Admiral´s Penthouse
With Lord Nelson, being the main character of our hotel, this lovely and spacious penthouse is inevitably named The Admiral's Penthouse. This apartment offers a possibility for the smaller group who wants to meet privately and wishes for a meeting room outside the ordinary. Here, you have the opportunity for a boardroom setting, as well as your own lounge for a more relaxed meeting. You have the possibility to add drinks and snacks for a proper mingle.
Despite the privacy this conference room has to offer, you still have access to all of our conference department's services. In the very same building this penthouse is located, you will find our award-winning restaurants and bars where we gladly help you make a reservation for your After Work or business dinner in connection with your meeting.
Facts about The Admiral's Penthouse
Size: 156 m2
Floor plan
Equipment
Whiteboard 1,95*1,26 m
Projector screen 1,50*1,48 m
LCD projector
Flip charts
Booking
Call us on 08-506 400 20 or email [email protected] to book!
Images