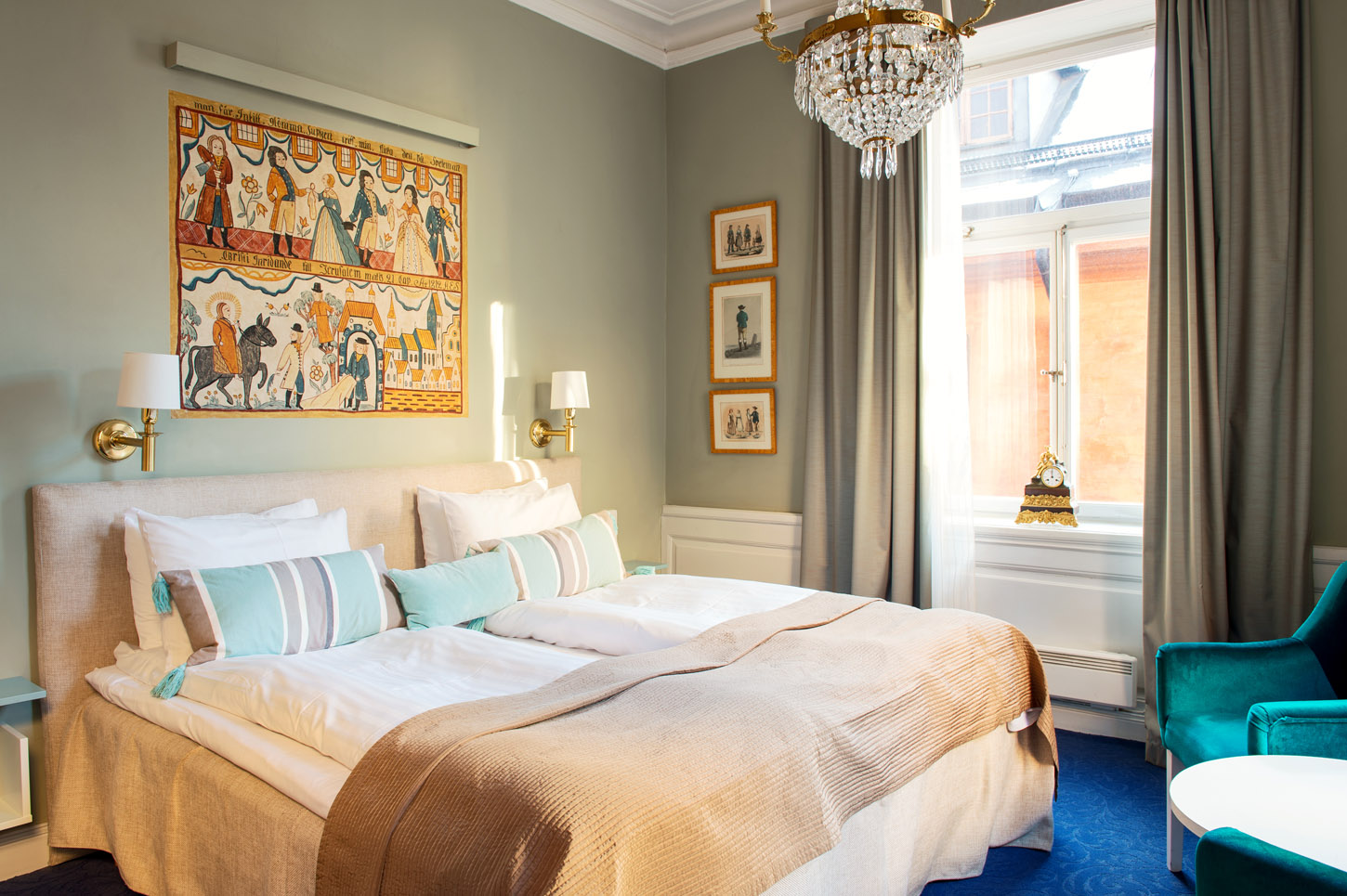 Corner Room
Our bright corner rooms have windows in two directions, king size beds and a bathroom equipped with a bathtub, underfloor heating, a heated towel rail and a hairdryer. The beautiful crystal chandeliers, folk cabinets and the nice view over the Old Town make these rooms unique.
These are our most romantic rooms that are perfect for couples.
Welcome with your reservation!
Book by phone
Call us on +46 (0) 8 506 401 00. We will be happy to assist you!
Book online
Boka/book online!
Images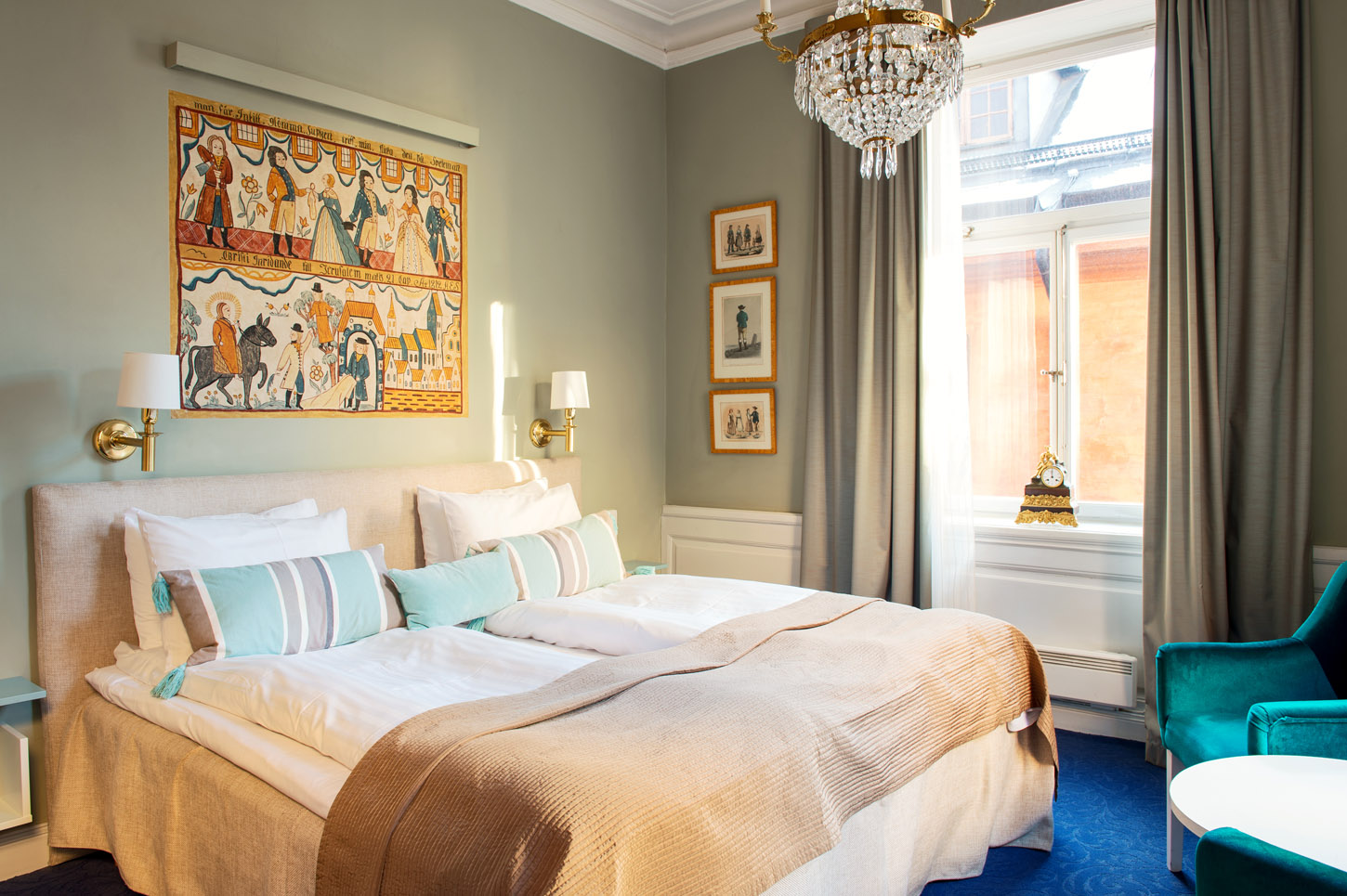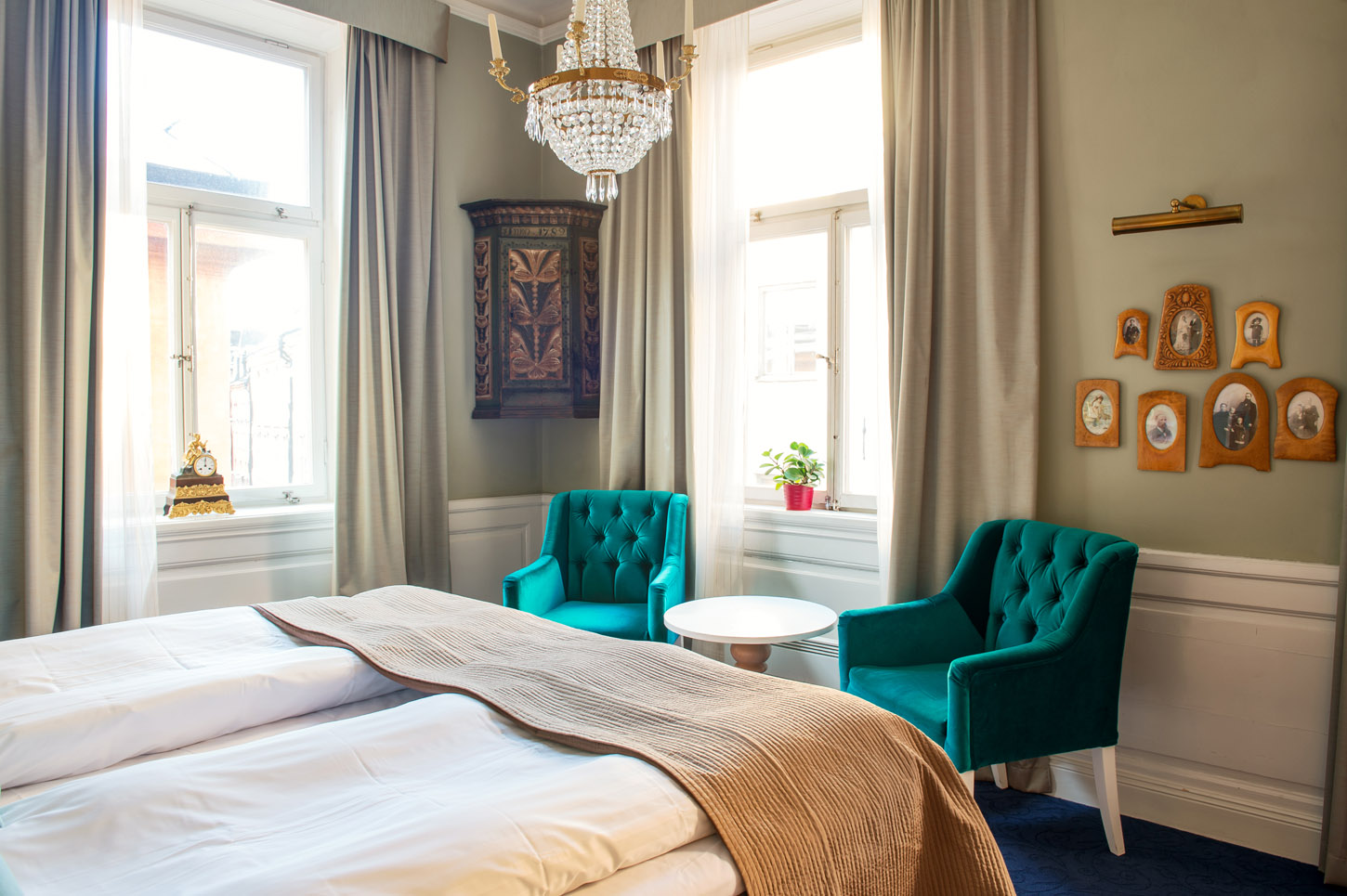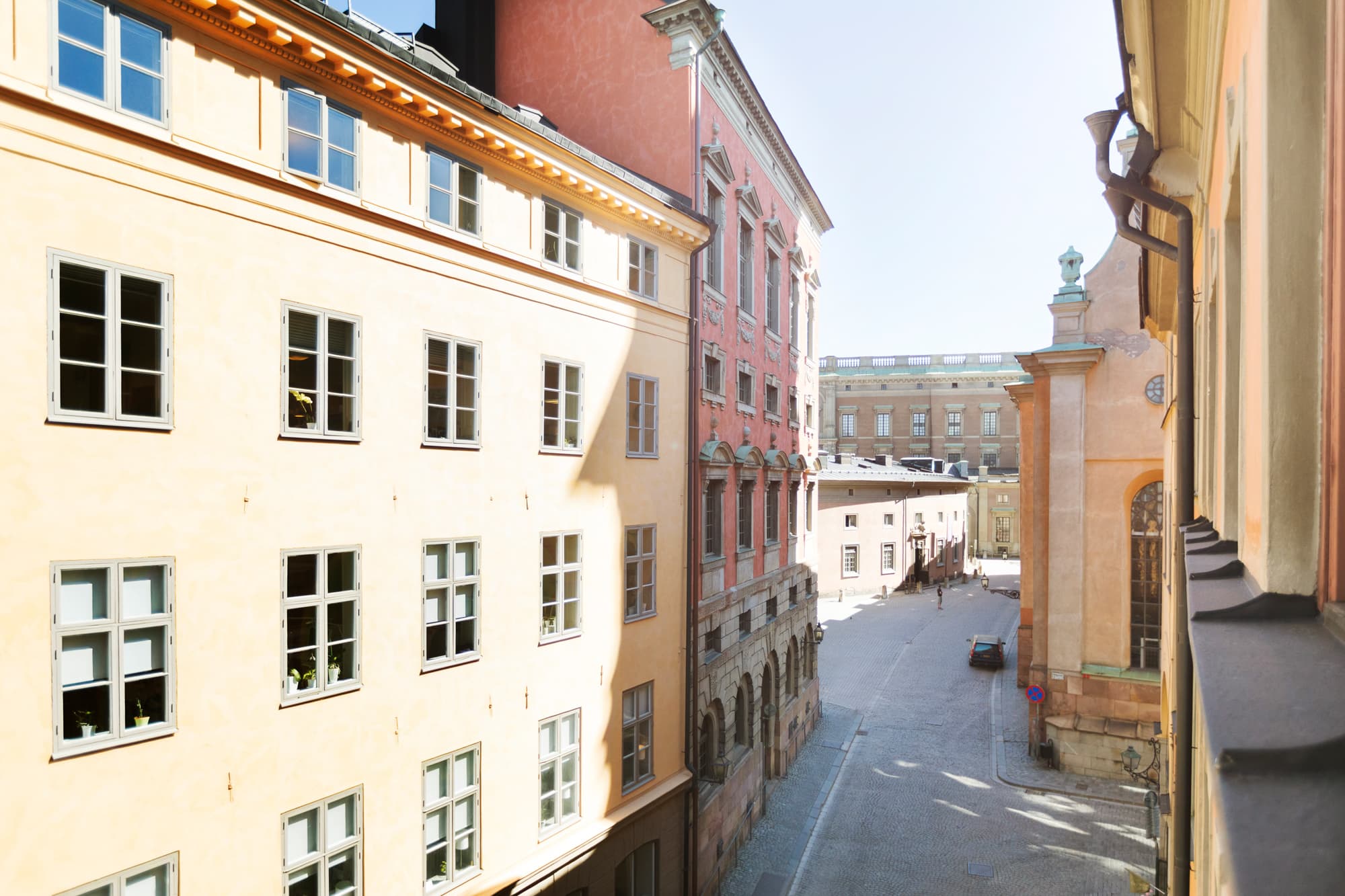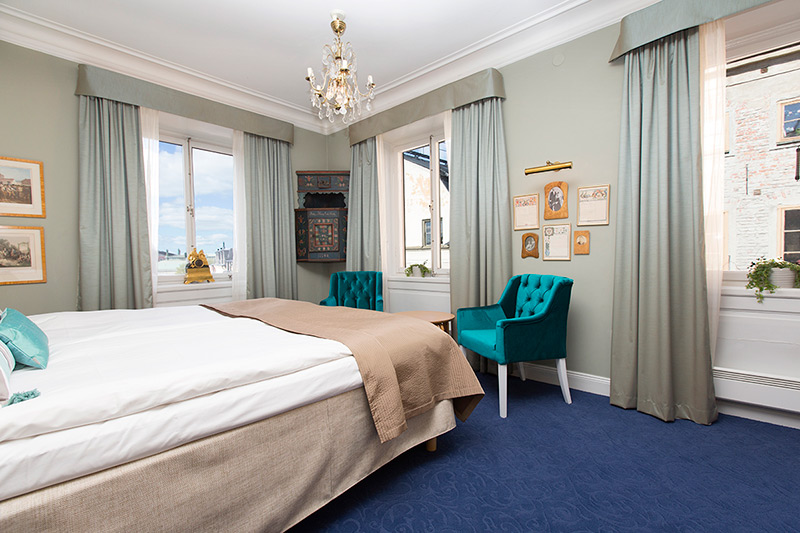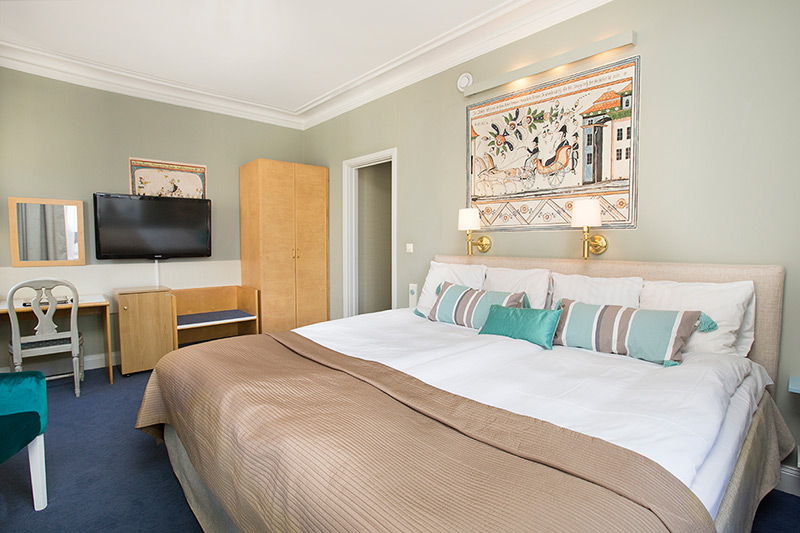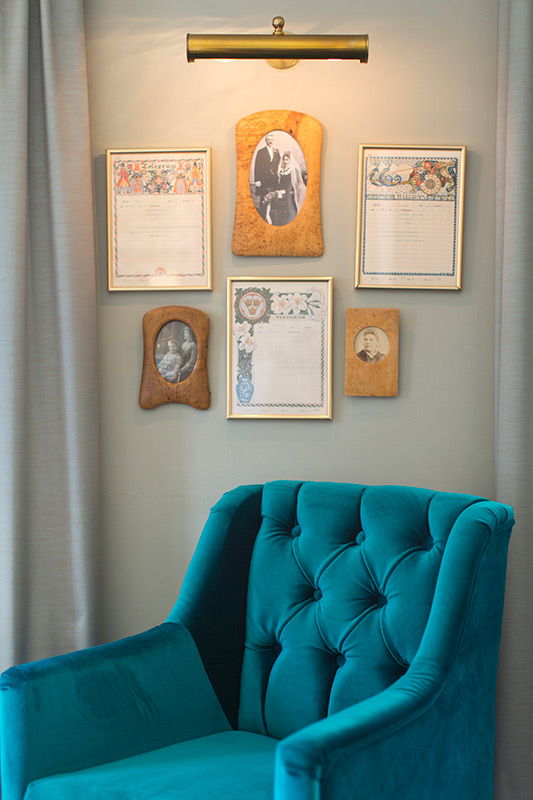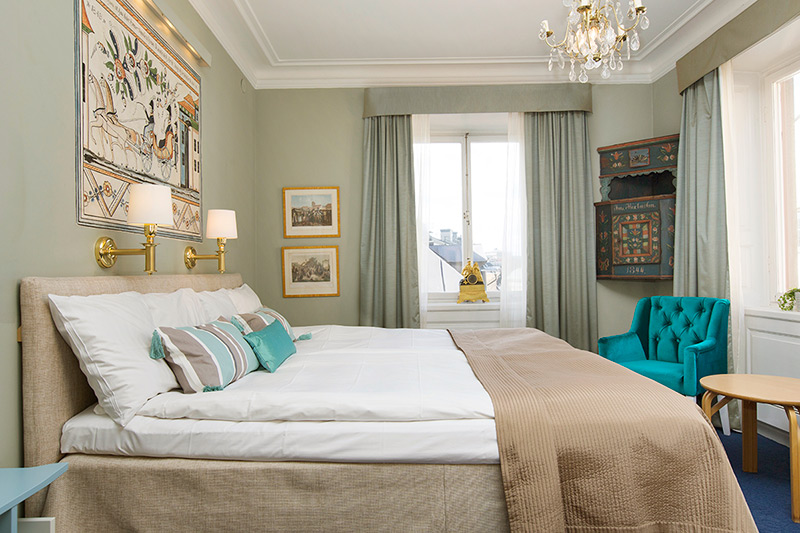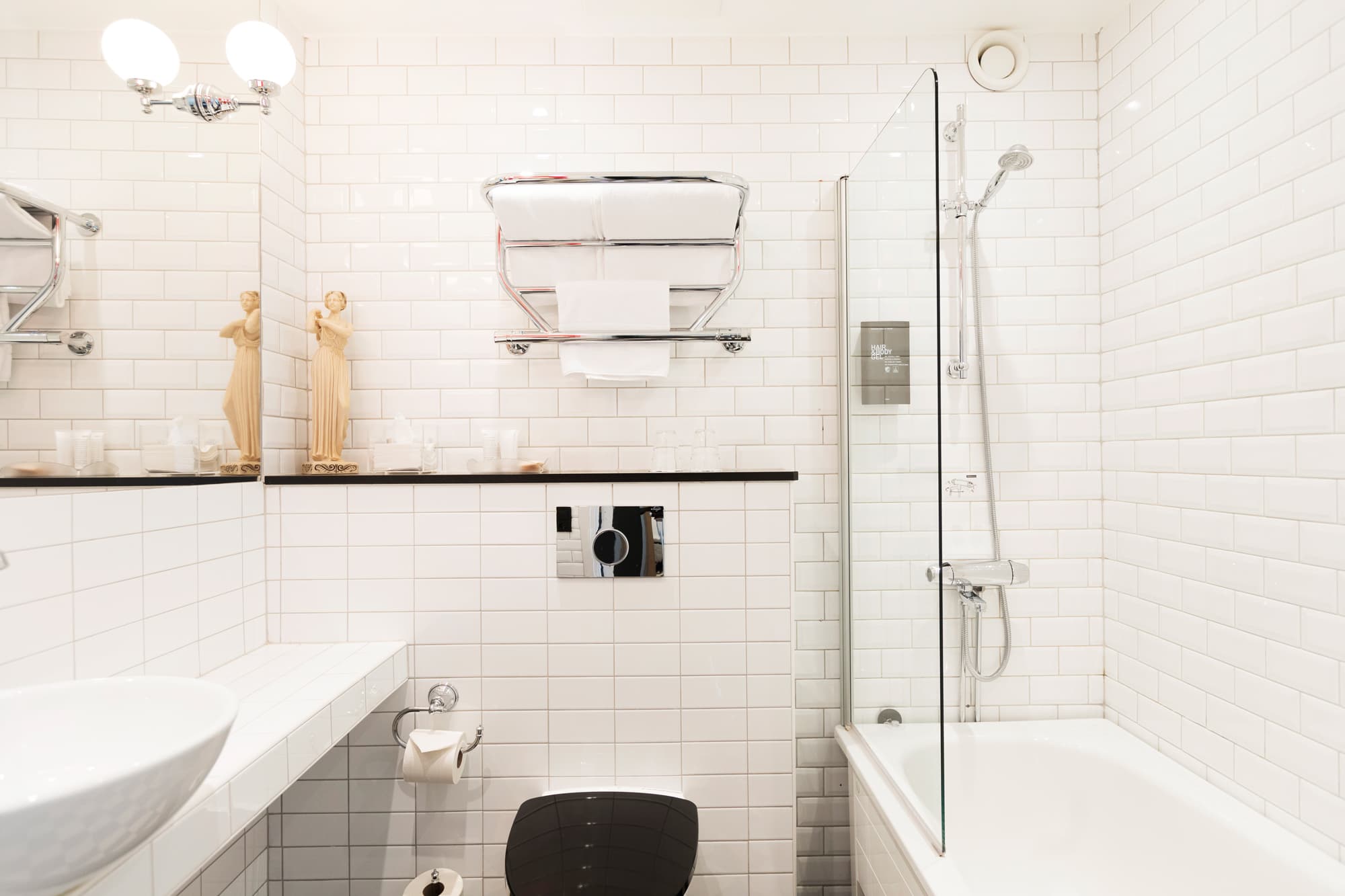 More information about the room
Room size
23 m2
Children
Children under 3 stay for free
Other
Smoking is not allowed
Animals are not allowed
Hotel
Lady Hamilton Hotel
Internet
Free wi-fi in all rooms and common areas
Check-in and check-out
Check-in: 3 PM
Check-out: 12 PM
Our restaurants in the Old Town
Our bars in the Old Town